The campsite is a perfect base for various sport activities such as climbing, mountain or road biking, trekking and Nordic walking. If you still have energy left once you return to the campsite, inside you can continue to practice and exercise.
Boulder room
Are you in Arco to climb? Obviously you couldn't have chosen a better place given all the cliffs in the area. But you can continue to train on the campsite in our amazing boulder room, suitable for both adults and children.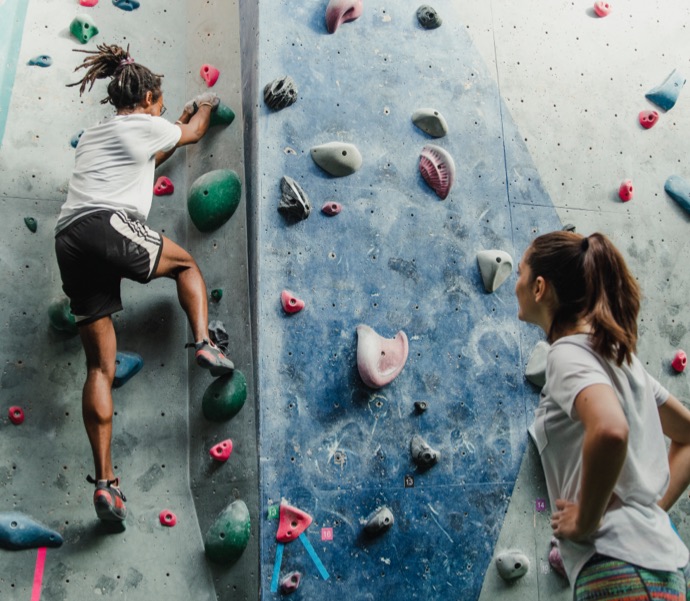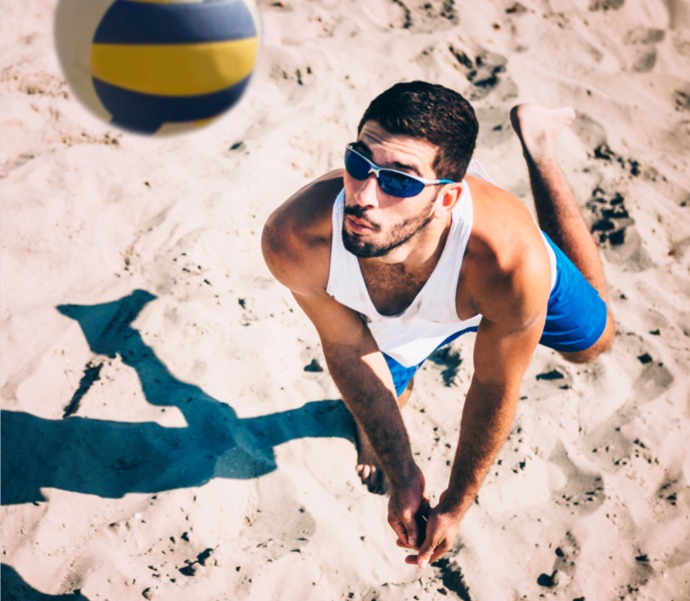 Beach-volley
Have fun on our beach volleyball court and challenge your friends.
Multi-purpose sports ground for basketball and football
The field for playing basketball or football is open from June to September: just bring your passion.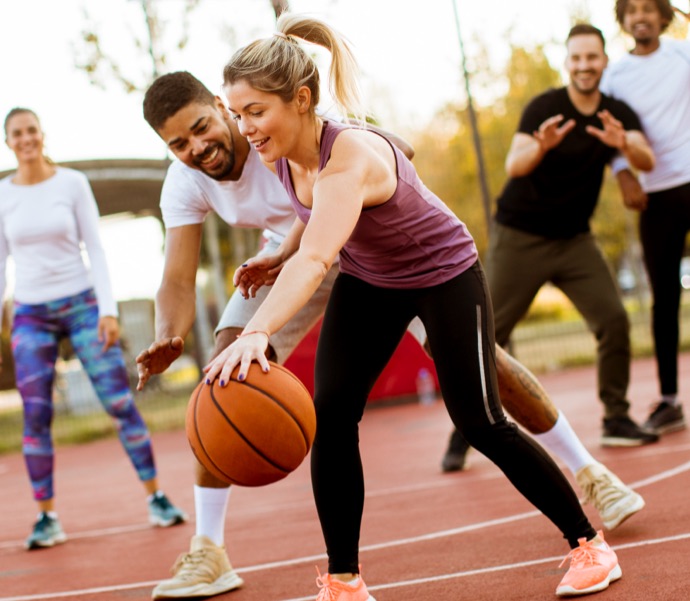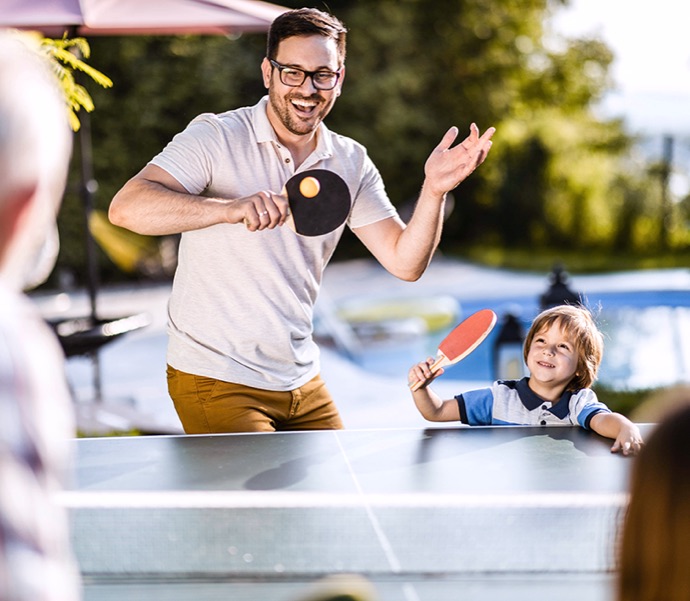 Ping-pong
The table tennis table is a meeting point for many children and teenagers.
Kids Club Outdoor
At our campsite, we offer a unique experience for young explorers! Our activity for children aged 6 to 12 is designed to provide exciting outdoor adventures for the little guests, accompanied by experienced and certified guides who will share their passion for nature.
Each session will feature a different activity: hiking trails, climbing, via ferrata, and canyoning. Children will have the opportunity to explore breathtaking scenery, learn new skills, and have fun with other friends. Our guides will accompany the children, ensuring their safety. In fact, the routes are specifically designed to adapt to the participants' abilities and age, guaranteeing an exciting experience for everyone.
The Kids Club Outdoor service is free for the camp-site customers and is available from 22/05 to 09/06 and from 07/07 to 15/09 on Mondays, Wednesdays and Fridays from 2:00 PM to 6:00 PM.